Again we are organizing an amazing teacher team for Acro-Sense Spring 2024! You can see the news here soon. Check out, who is already confirmed...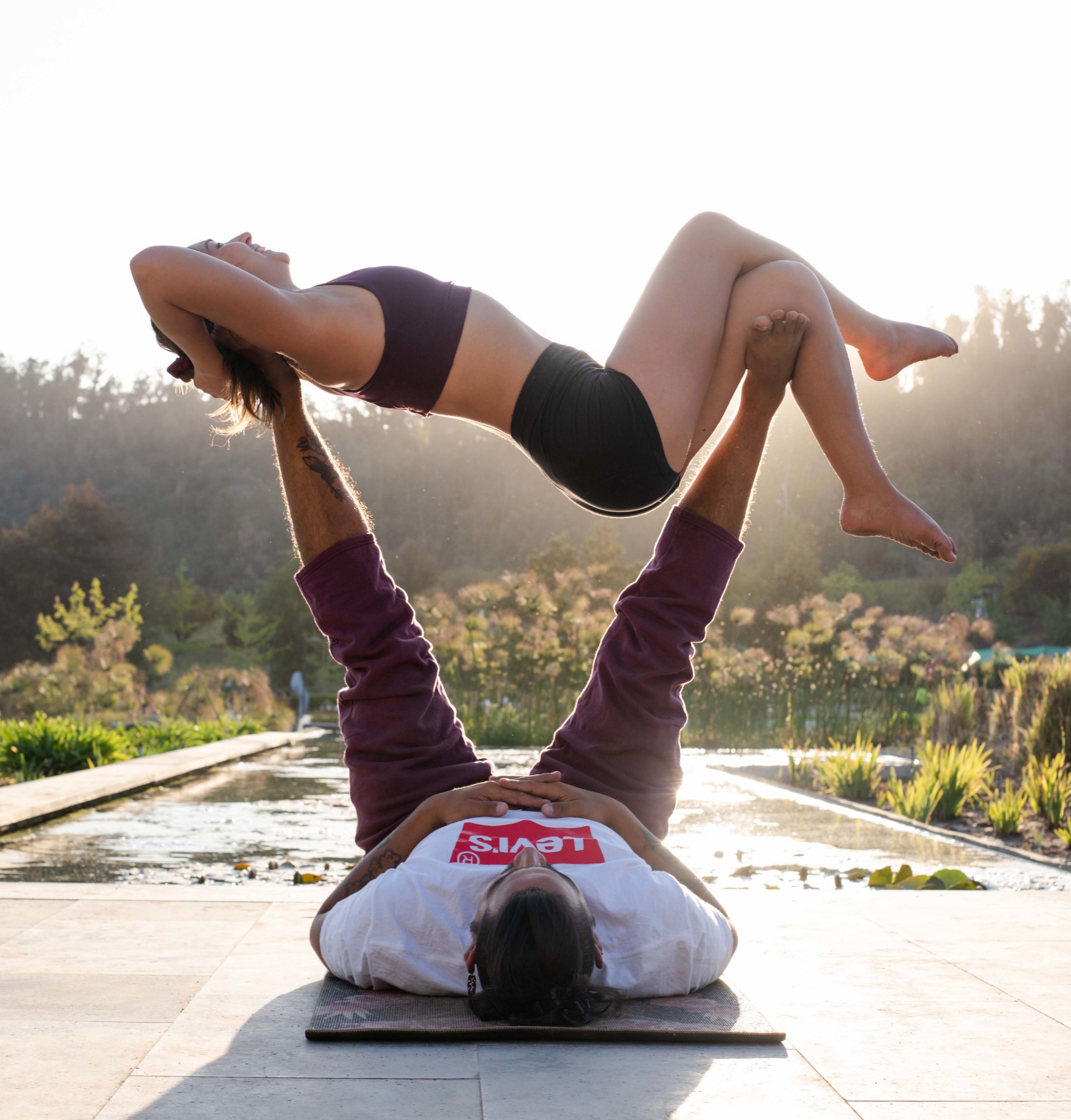 Matias Barrera & Coni Borboleta
Yes, they are joining us again at the end of their european tour and we are super happy that they will come to Germany again to teach at Acrosensefestival in spring! Two of the most advanced chilenian Acroyogis: Matias & Coni! Matias Barrera (aka Acroyogibear) got to know Acroyoga in 2015 and Coni in 2017. For both, it was love at first flight. Since then, each one learned to fly on their own and with different people, until 2019 when the Acroyoga community in Chile grew enough for them to get to know each other. From that moment, they met in the air, to later get to know each other as a couple, so that love was also born there. In their practice, they love to explore different tricks and movements, enjoying Whips, Whipops, Icarians, Flows, Standing acro and whatever their creativity allows. In 2022 they had the opportunity to cross the Atlantic to give classes at workshops and festivals in Europe, getting to know this continent for the first time; and since then they dream of living traveling, visiting places, being in nature and of course enjoying Acroyoga and getting to know the communities in different parts of the world. So win-win: for us, it's a dream to have them with us, and for them, being part of Acrosensefestival is part of living their dream. They are fans of smoothness and height in their movements, always trying to find art, technique and tranquility in a trick. Both dedicate their lives to helping other people's welfare. Matias is also dedicated to doing relaxation, decontracting and Thaimassage; and Coni does psychological therapies also with Bach Flowers. Together, they do acroyoga classes, under the name of AcroConCiencia, a new project that seeks to continue sharing the magic of acro.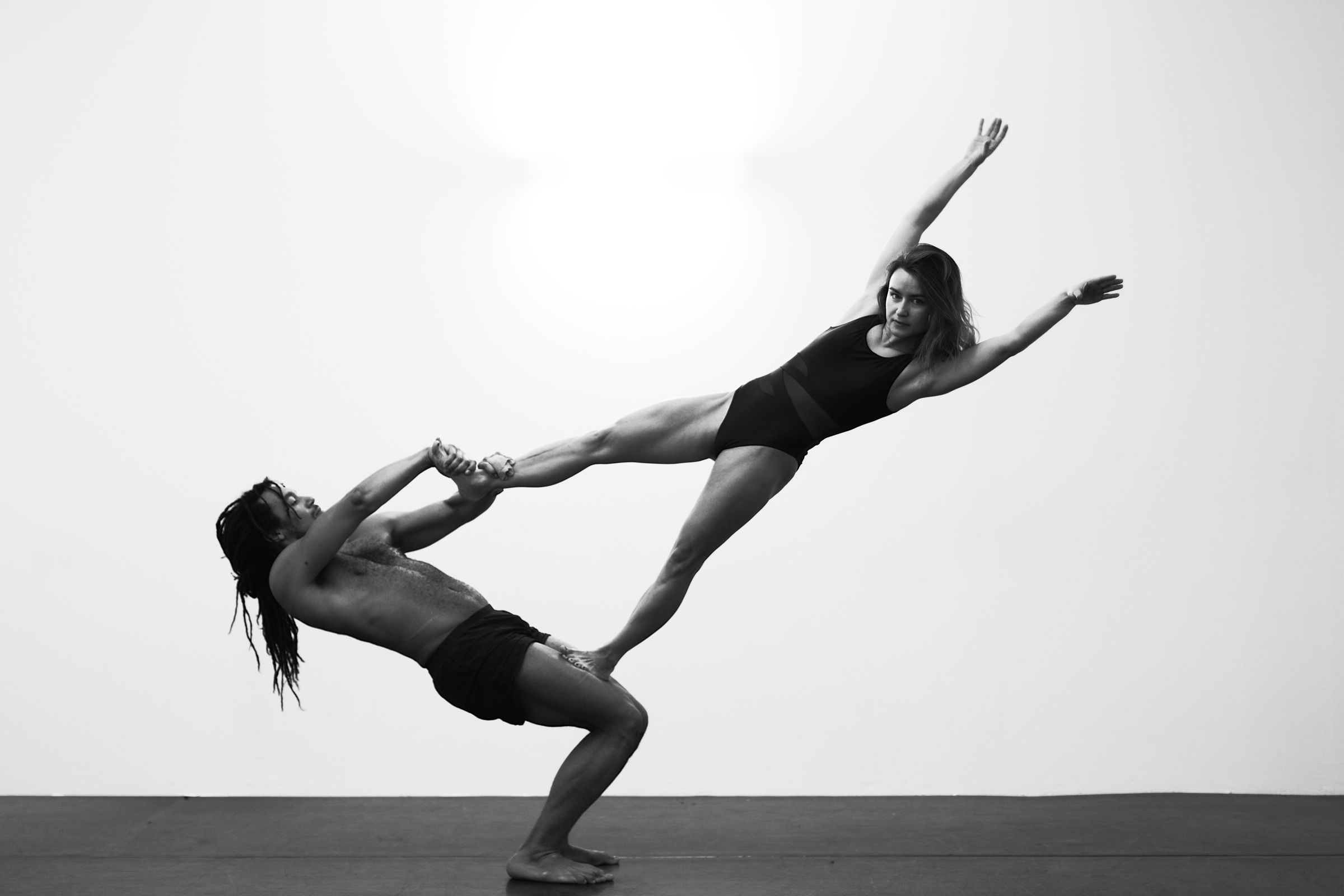 Pacome Coulibaly
Pacôme is a professional circus teacher with a love for acro and dance. He started his journey through movement with modern jazz. He got addicted to dance and tried to take classes of every dance style he could. He traveled a lot in America and Europe to take dance classes with the best teachers he could find. He also got interested in pilates, posturology and AFCMD (functional and corporal analysis of dance movement) to master his body and understand how it works. During Xtreme Convention in Antwerpen, he did his first h2h, he decided to dedicate himself to acro. Since then he took around 1000+ hours of acro classes with many renowned teachers. In 2019 Pac stopped working in regular jobs to join the circus life. He took a 2000h formation on pedagogy specialized in circus arts and acro. Now he is a professional artist and works in circus schools in Lille (CRAC and CBM) as a performer and an acro teacher.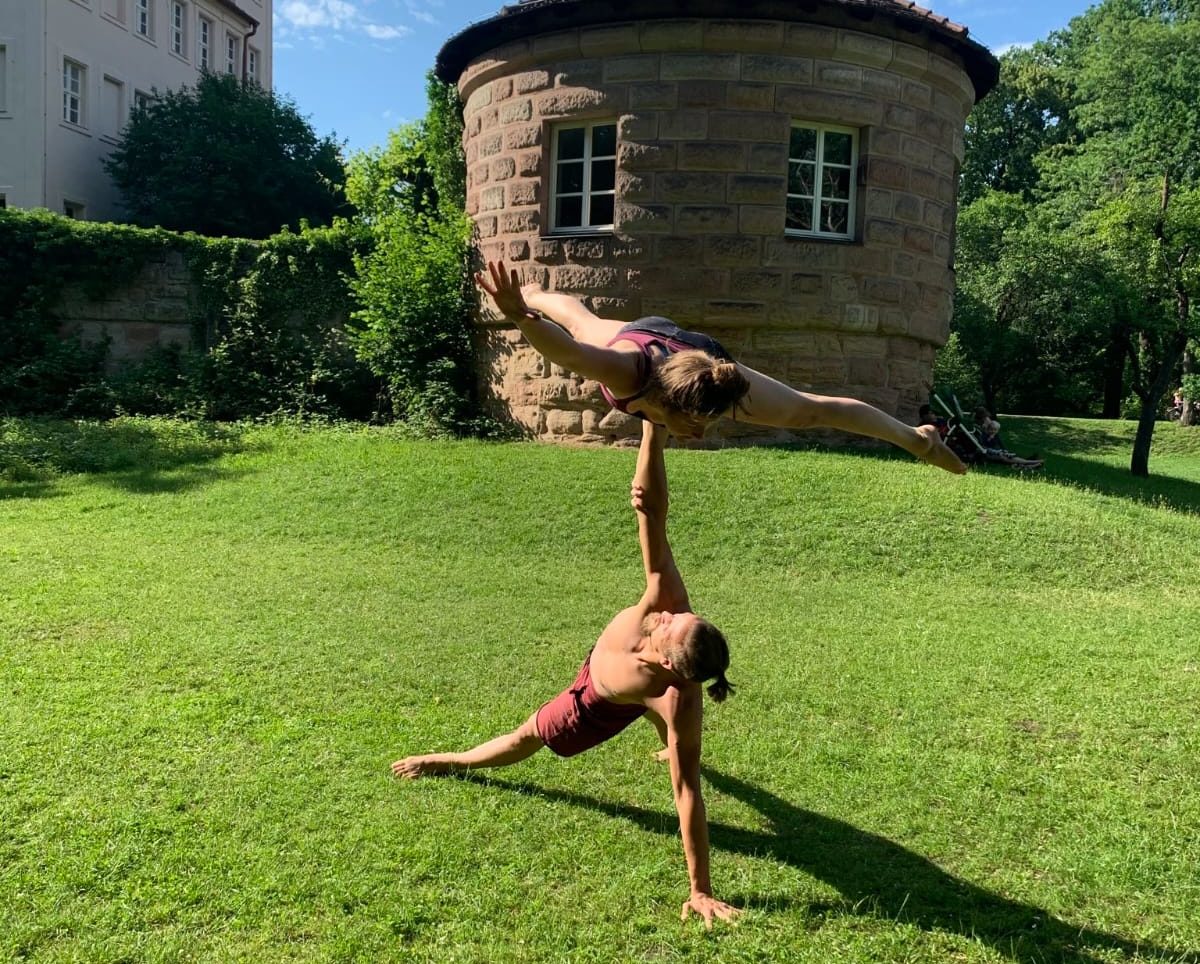 Matthias Nowak
Addicted – this is the right word to describe Matthias' relationship to Acro. Since he fell in love with Acro, he doesn't want to miss the practice anymore. It's the connective and joyful moments, the creating and exploring together instead of moving on alone, what he enjoys the most. Matthias came a typical way with an untypical result: Like many of us he was – and still is – very active in the Yogascene before he discovered Acroyoga. Today, besides his favourite of lifting other people, he also loves to lift stones or even trees! How this happened? Practicing and teaching Yoga very seriously he stepped in one of Sabines Acroyoga classes in Nürnberg in 2016. Curious about different styles of Yoga, he was immediately fascinated by Acro. Over the years he became an expert in washingmachines and flows, which he loved to practice almost nonstop. Today he is more and more into Icarian and Whippops and also Standing Acro. And this is the reason why his training changed tremendously. To build up more strength and prevent injuries, he started cross fit and he also trains with strength athletes for the strong man camp. Since he stepped into his first Acroyoga class he gained ten kilos pure muscle weight. By the way this provides positive evidence again, that it is possible to build up muscles with a vegan diet. This understanding of movement with the combination of strength and technique is, what es he loves to pass on to his students today. In his workshops you can feel a special supportive atmosphere, which probably comes from his own attitude: "Everybody is individual and needs an individual support. But together we can do it!".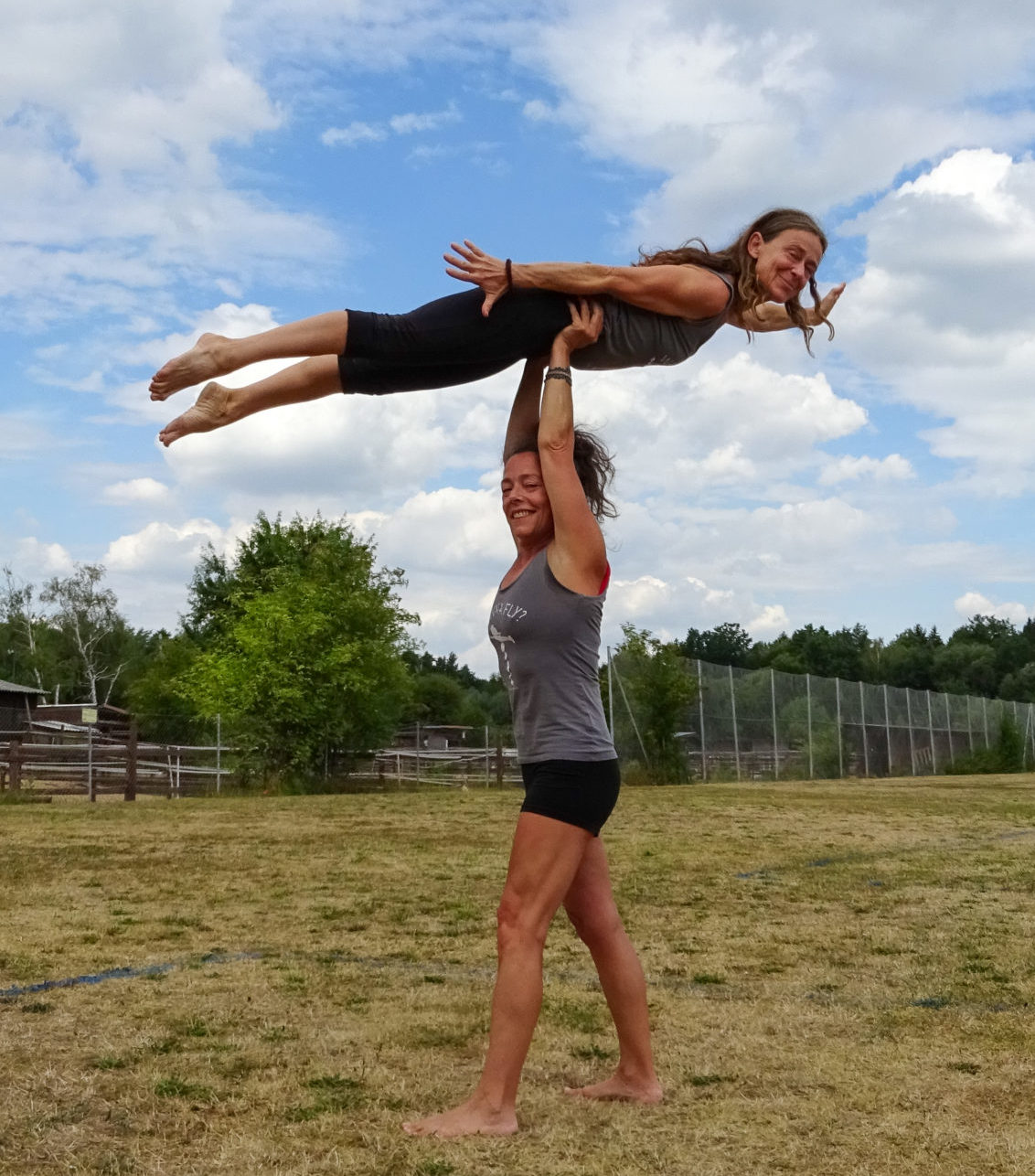 Sabine Winkler
You could say, she was an Acroyogi before Acroyoga even was known. Long before the connection of Acrobatics and Yoga became famous as Acroyoga, Sabine was practicing both passionately in her daily life besides her former work as theatre and event-engineer. Since seven years now she is passing on her experiences in a fulltime job. Sabines acro-crush has held up for 23 years now, a long time to learn many moves and tricks. That's why she has so many little details up her sleeve for every trick. Handstands are her favourites, but of course there is a lot more she loves to pass on to her students. In spite of her size, she loves basing and samesize acro and of course – always and a lot – H2H, wether as a flyer or base. Based in Nürnberg she is teaching Yoga, Handstands and Acroyoga, organizing her own events and retreats, like now she is co-organizing the Acro-Sense-Festival. Her teaching skills include one secret: Sabine never stopped being a student herself. After her Yoga education and Acro Yoga International teacher training, she is building up her knowledge about movement and alignment in many further educations like sound-therapy, meditation, thaimassage or Acroyoga for social inclusion, just to name a few. And if she is not teaching or learning, you may see her playing around – Acro of course – or dragonstaff, which she also loves to put on fire.