Our teacher team for Acro-Sense Autumn 2023 is growing!
We're working on it, to organize a great international teacher team for you again, so stay tuned, also on Instagram and on our Facebookpage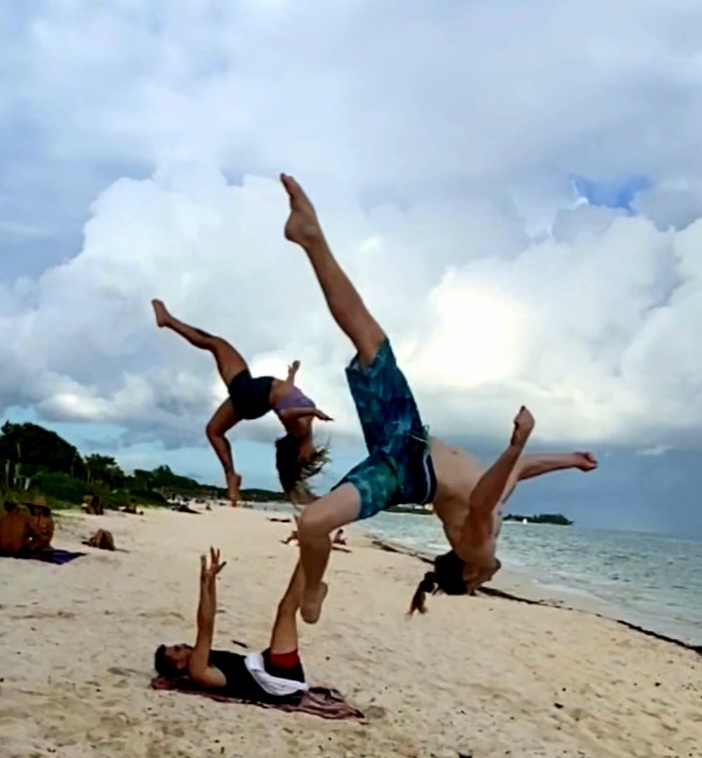 Matias Belintende, Agustina Martin & Gonzalo Cano
We are super happy, that three of the most famous Acroyogis of Argentina are coming to Acrosensefestival Autumn edition: Matias Belintende, Agustina Martin and Gonzalo Cano! All three of them have a vast experience and a huge background in Acroyoga and Acrobatics – and they love Icarian. They are not only experts in the craziest tricks, you may have seen on Instagram, they are also specialized in building up the practice progressively. So there will be lots of technique and fun in their workshops, making things happen for everybody. Matias: "Hi, I'm Matias Belintende, they call me Mati. I am 26 years old and I've been practicing acrobatics for 11 years. I like everything that has to do with movement. And I practice many different disciplines like Tricking, Parkour, Acroduo, Icarian, Trampoline and various circus elements. I hope we can play and share a lot together." Agus: "Hello, it's me, Agustina Martin, 24 years old, from Rosario, the third biggest town in Argentina. I started gymnastics at the age of 4. For 8 years I continued with the practice and in 2007 I became a national champion. Some time ago I started acroyoga, also acrobatics and I always continued with floor acrobatics. Right now I'm focused on Icarian and I enjoy creating new moves and challenges." Gonza: "Hello, I am Gonzalo Cano, 27 years old and I live in Mendoza. I have been practicing Acroyoga for 6 years, throughout these years I have taken training, workshops and classes with FLAY (Arg) and international Acroyoga. Since three years I travel and teach Acroyoga in different countries, of course Argentina, in the United States, Mexico and Costa Rica. I like all the solar practice in Acroyoga and the last time I am specializing in Icarian, both in technique and in pedagogy."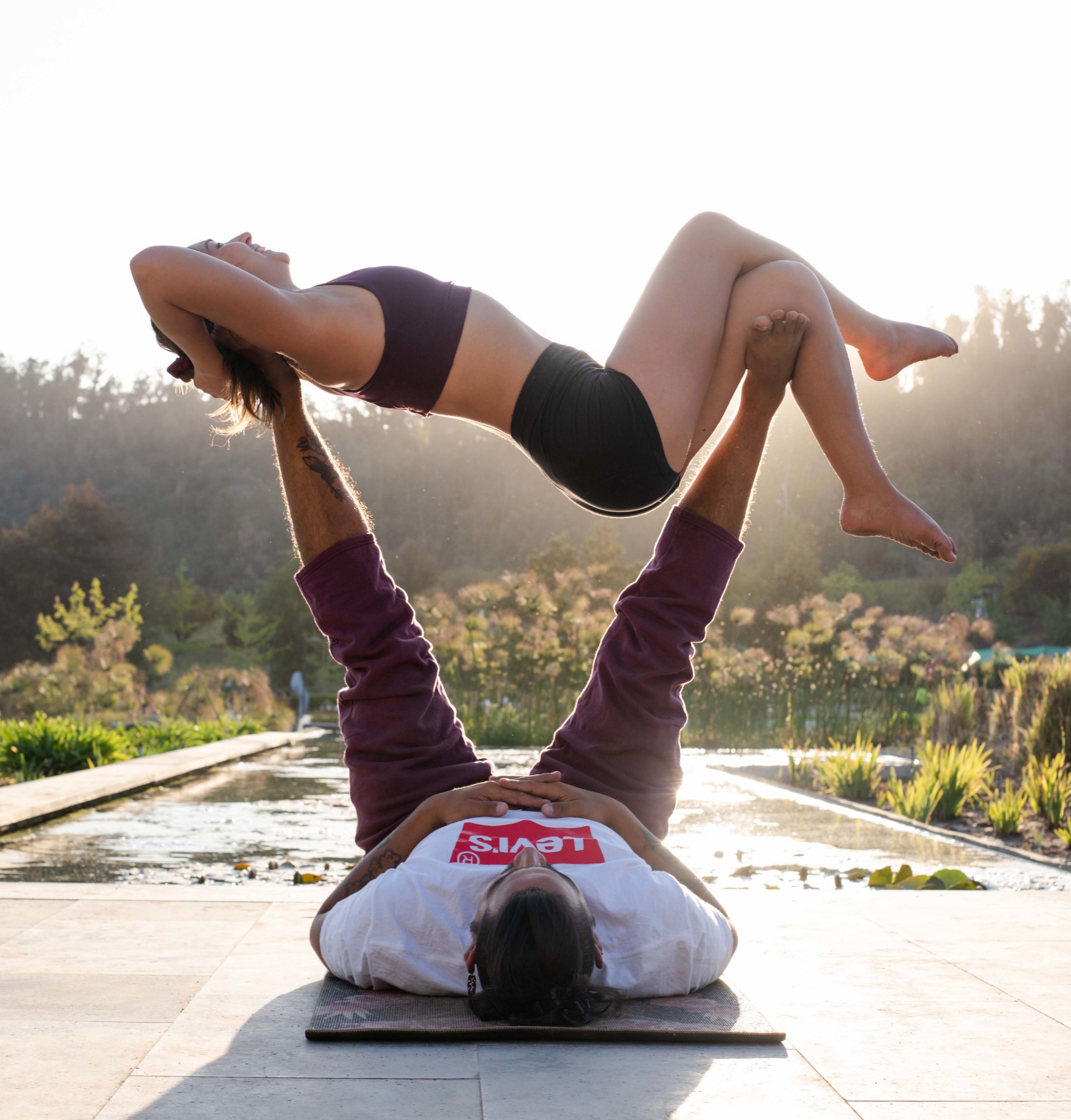 Matias Barrera & Coni Borboleta
Besides our argentinian guests we are welcoming this time also two of the most advanced chilenian Acroyogis: Matias & Coni! Matias Barboleta (aka Acroyogibear) got to know Acroyoga in 2015 and Coni in 2017. For both, it was love at first flight. Since then, each one learned to fly on their own and with different people, until 2019 when the Acroyoga community in Chile grew enough for them to get to know each other. From that moment, they met in the air, to later get to know each other as a couple, so that love was also born there. In their practice, they love to explore different tricks and movements, enjoying Whips, Whipops, Icarians, Flows, Standing acro and whatever their creativity allows. In 2022 they had the opportunity to cross the Atlantic to give classes at workshops and festivals in Europe, getting to know this continent for the first time; and since then they dream of living traveling, visiting places, being in nature and of course enjoying Acroyoga and getting to know the communities in different parts of the world. So win-win: for us, it's a dream to have them with us, and for them, being part of Acrosensefestival is part of living their dream. They are fans of smoothness and height in their movements, always trying to find art, technique and tranquility in a trick. Both dedicate their lives to helping other people's welfare. Matias is also dedicated to doing relaxation, decontracting and Thaimassage; and Coni does psychological therapies also with Bach Flowers. Together, they do acroyoga classes, under the name of AcroConCiencia, a new project that seeks to continue sharing the magic of acro.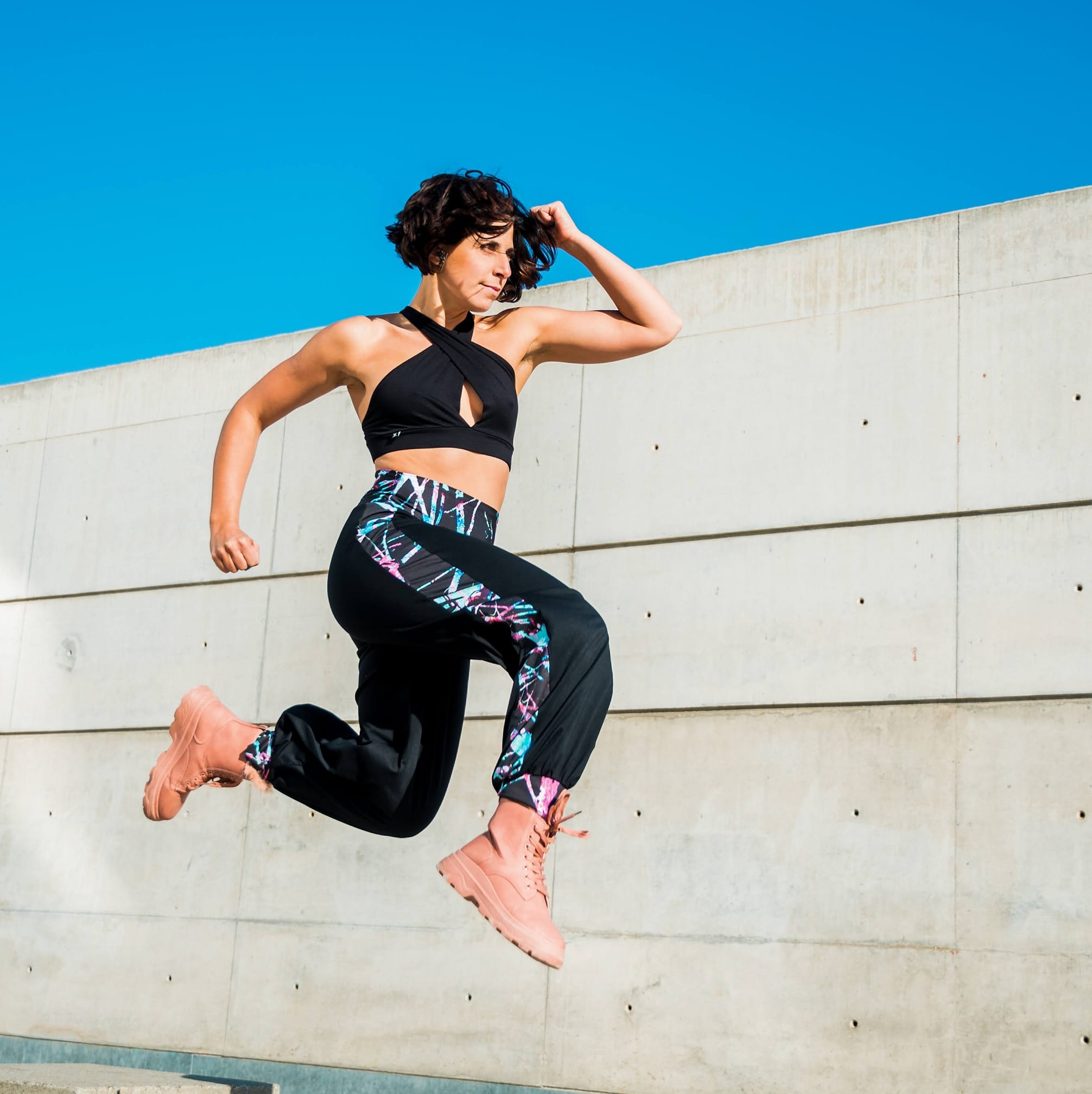 Mar Gonzalez
You like fluidity and transformation? This is, what defines Mar – not only as an Acroyogi, but also as a Dancer and a Fashion designer. Based in Barcelona, Mar has special interest in all the movement disciplines as Acrobatic dance, tribal fusion Bellydance, Contemporary dance, Contact dance and Flamenco. She has been learning and teaching all over the world in research of the middle path between Dance & Acroyoga since seven years ago. She has been training with mainly teachers from Acroyoga Montreal & Partner Acrobatics. Although, she has never stopped learning from whoever she has the chance to share and play with. At Acro-Sense-Festival she will not only share her unique style in Acroyoga with us – she will also bring some of her wonderful clothes for a market place. It's shopping time!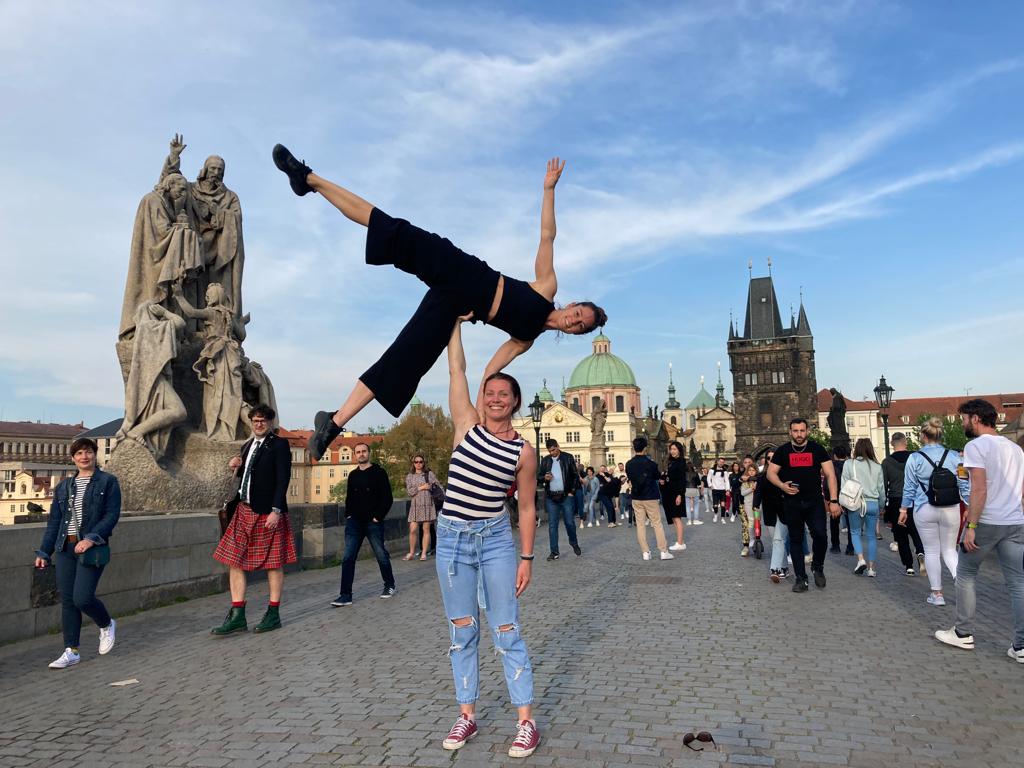 Barbora Hajkova
Barbora (CZE) started acro in 2015, initially enjoying same size flows as a hybrid. Her gymnastics and dance background helped her to understand body balance and do well in h2h/f2h and lately standing acrobatics and learning dynamics. Her teaching focuses on technique over strength, which she firmly believes is the key to making acro accessible to everyone, fun and safe. She is certified by Partner Acrobatics. "Acro for me is a perfect combination of physical training, focus, fun, socialising, experiments and neverending grow potential."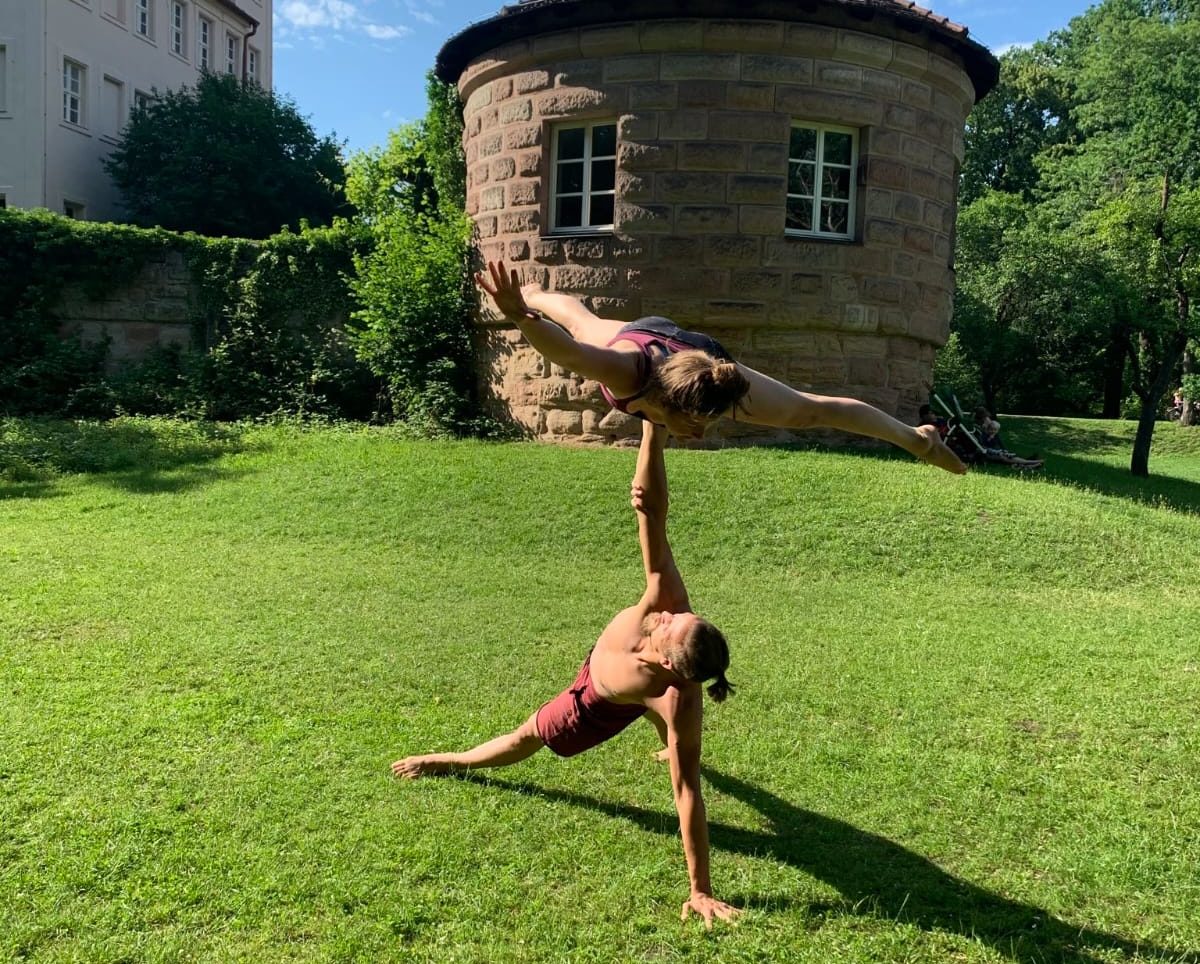 Matthias Nowak
Addicted – this is the right word to describe Matthias' relationship to Acro. Since he fell in love with Acro, he doesn't want to miss the practice anymore. It's the connective and joyful moments, the creating and exploring together instead of moving on alone, what he enjoys the most. Matthias came a typical way with an untypical result: Like many of us he was – and still is – very active in the Yogascene before he discovered Acroyoga. Today, besides his favourite of lifting other people, he also loves to lift stones or even trees! How this happened? Practicing and teaching Yoga very seriously he stepped in one of Sabines Acroyoga classes in Nürnberg in 2016. Curious about different styles of Yoga, he was immediately fascinated by Acro. Over the years he became an expert in washingmachines and flows, which he loved to practice almost nonstop. Today he is more and more into Icarian and Whippops and also Standing Acro. And this is the reason why his training changed tremendously. To build up more strength and prevent injuries, he started cross fit and he also trains with strength athletes for the strong man camp. Since he stepped into his first Acroyoga class he gained ten kilos pure muscle weight. By the way this provides positive evidence again, that it is possible to build up muscles with a vegan diet. This understanding of movement with the combination of strength and technique is, what es he loves to pass on to his students today. In his workshops you can feel a special supportive atmosphere, which probably comes from his own attitude: "Everybody is individual and needs an individual support. But together we can do it!".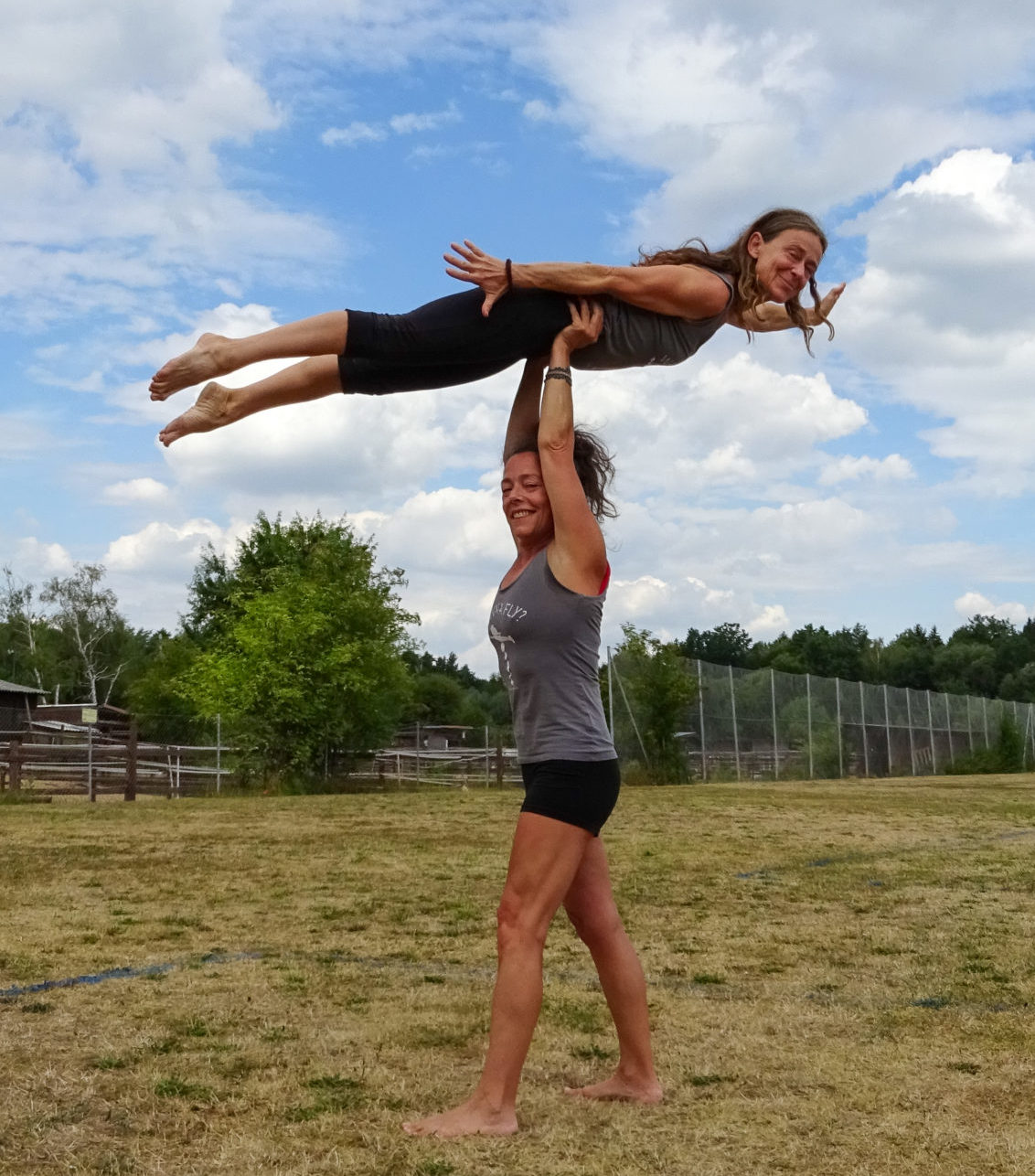 Sabine Winkler
You could say, she was an Acroyogi before Acroyoga even was known. Long before the connection of Acrobatics and Yoga became famous as Acroyoga, Sabine was practicing both passionately in her daily life besides her former work as theatre and event-engineer. Since seven years now she is passing on her experiences in a fulltime job. Sabines acro-crush has held up for 23 years now, a long time to learn many moves and tricks. That's why she has so many little details up her sleeve for every trick. Handstands are her favourites, but of course there is a lot more she loves to pass on to her students. In spite of her size, she loves basing and samesize acro and of course – always and a lot – H2H, wether as a flyer or base. Based in Nürnberg she is teaching Yoga, Handstands and Acroyoga, organizing her own events and retreats, like now she is co-organizing the Acro-Sense-Festival. Her teaching skills include one secret: Sabine never stopped being a student herself. After her Yoga education and Acro Yoga International teacher training, she is building up her knowledge about movement and alignment in many further educations like sound-therapy, meditation, thaimassage or Acroyoga for social inclusion, just to name a few. And if she is not teaching or learning, you may see her playing around – Acro of course – or dragonstaff, which she also loves to put on fire.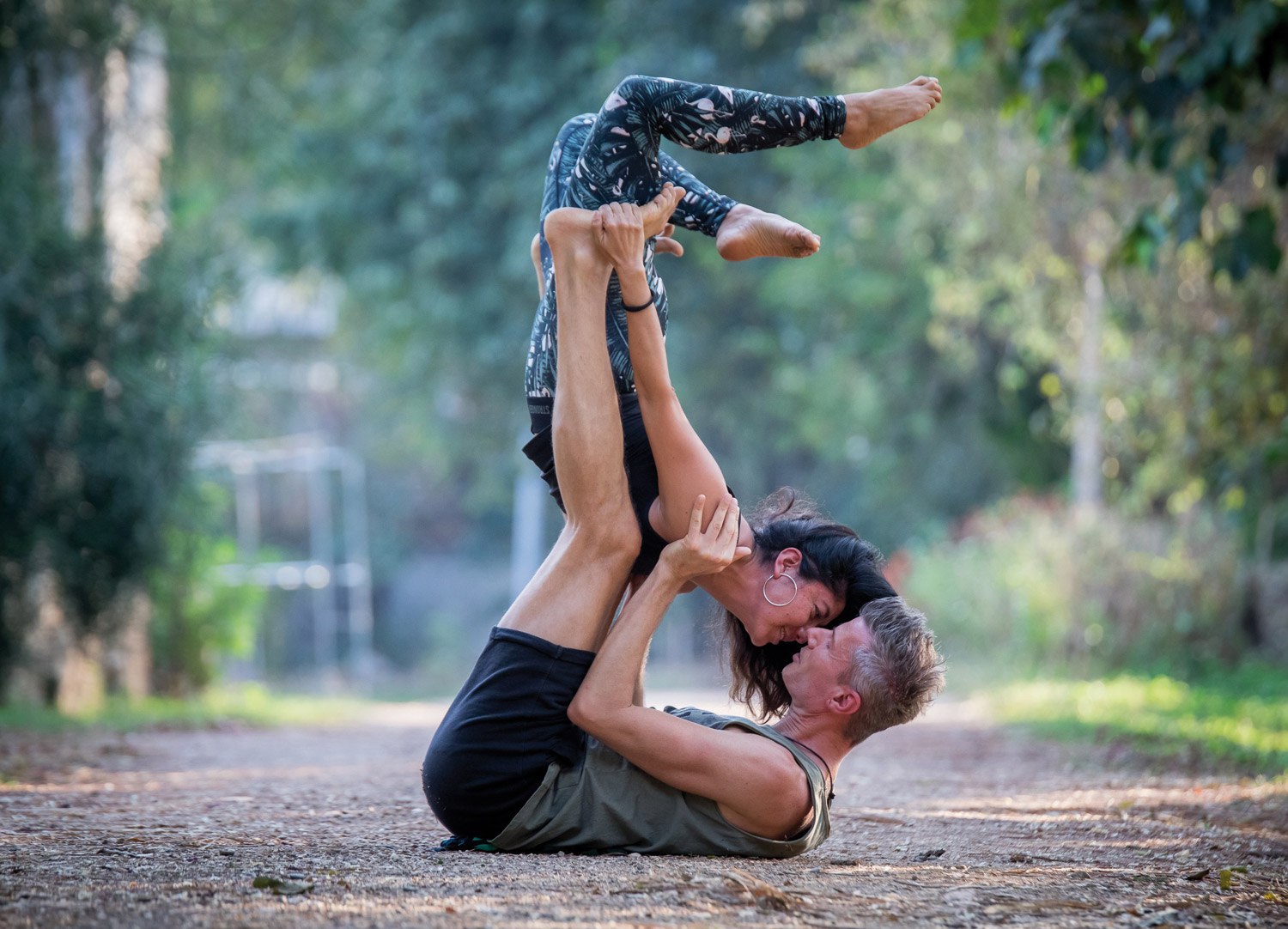 Jann & Keiko
Keiko and Jann are passionate acrobats from the heart. As an emotional couple they love to bring beauty and expression into their acro flows. Keiko is a fiery "Latina" and originally comes from dancing. She discovered acroyoga in 2017. Jann was working as a yoga teacher, when he discovered acroyoga at a yoga event in Bulgaria in 2015. During this time, he did not yet have direct access to an acro community and instead studied videos of his favorite acroyogis day and night on Youtube. Since 2019 Keiko and Jann have been working together as a duo. A few months later, they fell in love. They currently teach nationally and internationally at various acro festivals. In their hometown "Wiesbaden, Germany" they teach enthusiastic acroyogis as part of "personal acro". Their local brand is called "Flying Friends".